HTET 2023: The Haryana School Education Board (BSEH) has made a significant announcement on October 13, revealing the examination dates for the Haryana Teacher Eligibility Test HTET 2023 This highly anticipated announcement brings clarity to the schedules of thousands of aspiring teachers in the region. Candidates eagerly awaiting this information can soon access the complete exam schedule on the official website, bseh.org.in.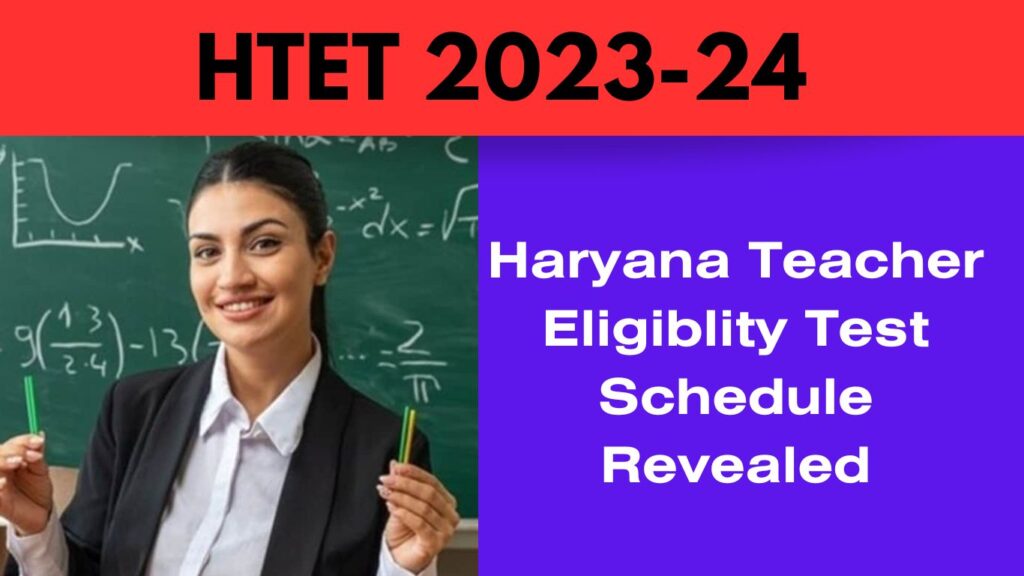 Approval for HTET Examination by the Haryana Government
Dr. VP Yadav, the chairman of the Haryana School Education Board, was the bearer of this news, confirming that the Haryana Government has granted approval for the conduction of the HTET examination. The HTET 2023 is set to take place on December 2 and December 3, 2023, which falls on a Saturday and Sunday, facilitating participation for a broader audience.
It's worth noting that the HTET examination has been witnessing a growing number of candidates over the years. In 2021, more than 1,87,000 candidates appeared for the Haryana Teacher Eligibility Examination. This number surged significantly in 2022, with over 3 lakh candidates participating in the exam, underscoring the importance of this qualification in the region.
HTET 2023 Exam Schedule
As per the schedule released, the HTET 2023 Level-3 examination will be conducted on December 2, while the Level-2 examination is scheduled for December 3, both taking place in the morning session. Subsequently, the Level-1 exam will be held in the evening session on December 3. The board administration has already initiated preparations to ensure the smooth conduction of the Haryana TET 2023 examination.
The issuance of admit cards for the HTET exam is a critical step in the examination process. These admit cards will be made available by the Board before the examination, and a separate notice regarding this will be posted on the official website.
The HTET 2023 exam is conducted in offline mode, with candidates required to mark their answers on an OMR sheet. To successfully pass the HTET examination, candidates must secure a minimum of 60% marks in the overall examination and at least 40% marks in each paper. Importantly, the HTET certificate holds lifelong validity, cementing its significance in the education sector.
Candidates aspiring to appear for the HTET 2023 are advised to stay updated with the official website https://www.htet.in/ for additional information and specific details related to the examination. This announcement marks a crucial step in the journey of educators-to-be in the state of Haryana, offering clarity on examination dates and eligibility criteria.